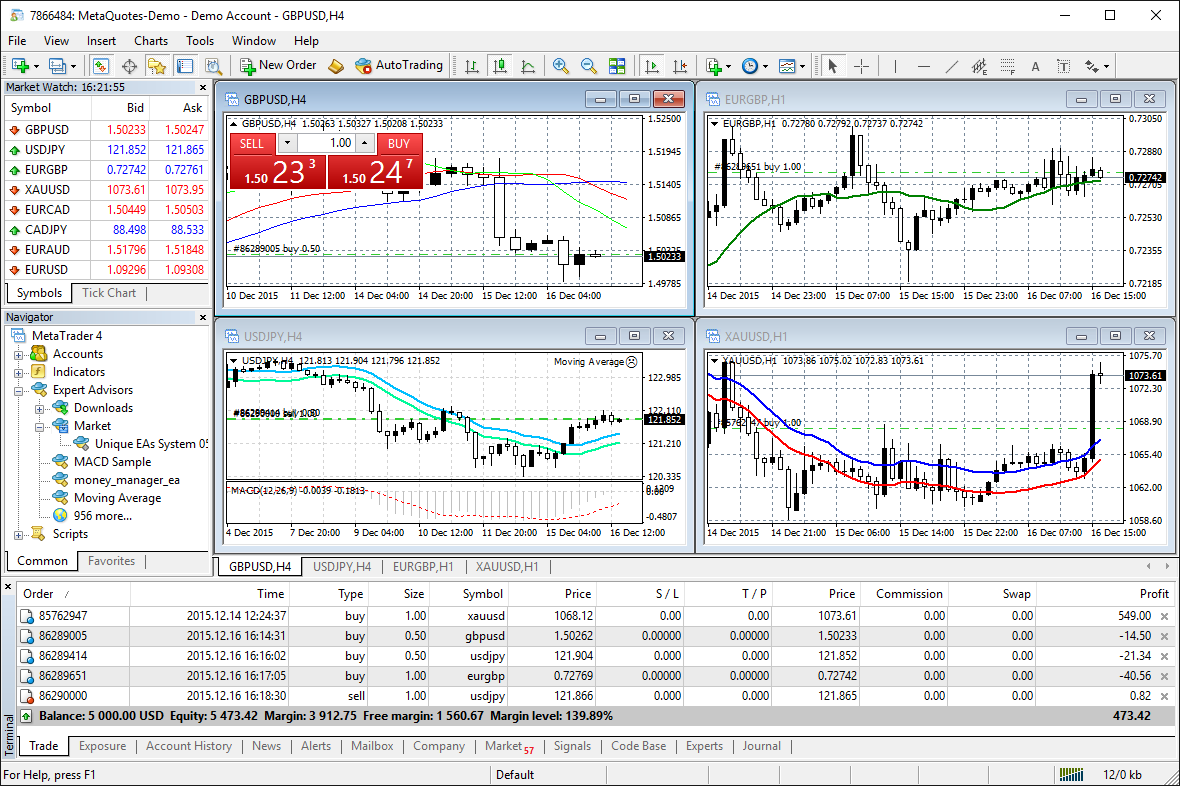 Users can trade currencies and contracts for difference (CFDs) using MetaTrader 4 trading platform produced by MetaQuotes Software Inc. Downloads of this programme are available for free, either directly from the MetaQuotes website or through the great majority of Forex and CFD firms on the market.
It is not actually a "product" in the traditional sense, because traders cannot purchase it; rather, it is a platform that may be used as a trading instrument if the trader so desires. With their trading accounts, the majority of Forex and CFD brokers provide access to the MetaTrader 4 platform, either as the sole trading platform option or as one of at least two trading platform options.
When it comes to trading forex and CFDs, MetaTrader 4 is without a doubt the most commonly used and popular online trading platform in the trading world. Although MetaTrader 4 is quite popular, MetaQuotes has declared that it will not award any new licences to brokers who wish to offer it to their clients.
As a result, new brokers will not be able to offer it as a trading platform to their clients. They have also indicated that they will no longer provide technical updates or support for the product software, although as of January 2018, it is still possible to download a fully functional demo account from their website.
These developments demonstrate that MetaQuotes wishes to see brokers and traders migrate from MetaTrader 4 to the new version of the platform that it now offers: MetaTrader 5. MetaTrader 5 is not an updated version 2.0 of MetaTrader 4, despite the fact that they share the same name. It is unclear how this will play out in practise. Fortunately, if you are working with a reputable Forex or CFD broker, you will not have to worry about this.
Would it be better for me to use MetaTrader 4?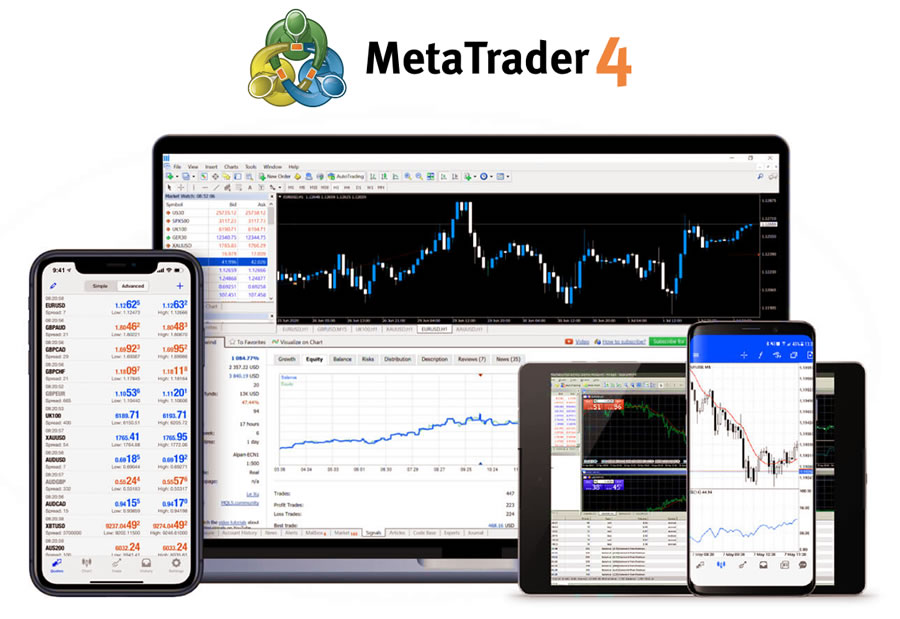 If you're reading this review, it's likely that you're interested in learning more about the MetaTrader 4 platform's features, as well as whether or not you should choose this platform over another trading platform. Because practically all Forex / CFD brokers now provide MetaTrader 4, it is a decision that many new traders must make on a regular basis.
The truth is that determining if MetaTrader 4 is superior to other trading platforms is impossible because it is dependent on the available options, and the alternative is frequently a trading platform that is exclusive to the Forex / CFD broker you are contemplating enrolling with. It is impossible to provide a comparison or rating without first knowing what your specific alternative is.
It's safe to assume that new traders are frequently preoccupied with the decision of which trading platform to use. To some extent, this is due to the fact that too many brokers use trading platforms to conceal the fact that they charge high spreads, charge overnight charges, and provide poor services to their customers.
Because trading platforms are more significant as your trading volume increases, the more frequently you trade, the more crucial your trading platform will be: if you trade once a day or once a week, fast execution and navigation become almost unimportant. Important to remember is that a trading platform will not assist you in becoming a better or more profitable trader in the long run.
The most crucial factors to evaluate are whether a platform is simple to learn and use, and whether it operates efficiently and without faults, technical problems, or any other type of crashes, which can be both costly and annoying in the trading environment. In trading, there is extremely limited margin for error in terms of execution. The vast majority of traders will almost certainly agree that MetaTrader 4 passes these requirements. Let's continue our discussion of the advantages and disadvantages of using the MetaTrader 4 platform.
Aspects that are Advantageous (Pros)
Because the platform is supplied by the majority of Forex / CFD brokers, if you ever need to switch brokers, you will most likely not be required to learn to utilise a different trading platform if you do not like to do so.
The platform is very similar in appearance, design, and functionality to the MetaTrader 5 platform, so if you decide to move to this, the second most popular and widely used trading platform in the world, you should have no trouble learning how to use it.
The platform is free.
Extremely user-friendly and intuitive.
Stable versions are available for all devices, including PCs, laptops, tablets, smartphones, and other mobile devices.
It is compatible with a large number of different languages.
It is possible to execute it as software, which is more stable and prevents browser-based crashes and crashes. This makes it an excellent platform for scalpers because it allows for "one-click" trading.
Outstanding advanced graphics capabilities.
Provides hedging or coverage (if permitted by the broker in the case of Forex / CFDs trading).
Using "Expert Advisors" (also known as Expert Advisers), you can automate the execution of trades using an algorithm, signals, or graphic templates. This type of EA can be created by a vast number of people who are knowledgeable with the programming language used.
When you are in the messages section, you can communicate with your broker in real time without having to leave the trading platform.
A strong encryption protocol is used to provide a high level of security to the system.
In addition, backtesting capabilities is provided, which allows for the evaluation of strategy using past data.
It is possible to find additional programmes (Add-ons) that transform the platform into a trading simulator.
Disadvantages or Cons
There is no possibility for social trading (although social trading generally does more harm than good, so this could be an advantage rather than a disadvantage).
The programming language used for Expert Advisors (EAs) differs from the programming language used for the MetaTrader 5 platform.
Expert Advisors (EAs) are automated trading programmes that trade on the market.
There is insufficient high-quality historical data for the backtesting feature.
The platform is being manipulated by brokers, according to some users, who complain of comparatively delayed execution and platform manipulation. However, it is unclear how brokers might less manipulate other trading platforms.